Episodes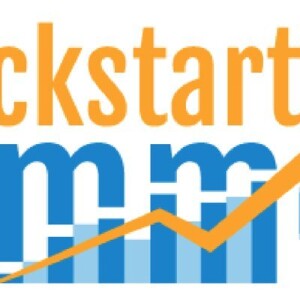 Friday Feb 04, 2022
Friday Feb 04, 2022
Welcome to the Kickstart Commerce podcast where we share search marketing and domain investing strategies to help grow your business.
In today's episode, our guest is Neil Bostick, Founder of FIH.com, QEIP.com, and recently launched Graen.com — a private domain marketplace, allowing accredited buyers & sellers to confidentially acquire & liquidate the best domains on the internet.
Today Neil and I discuss:
How various corporate IT sales roles led him to discover domain name investing and brokering.
We then talk about how he initially invested in over 100 5-Letter .coms without a sale, and how this experience led him to buy and sell names on aftermarket platforms such as NameJet and Flippa.
Neil then shares the "sleep and sell" story of his first-ever aftermarket buy and sell domain,

OrderSushi.com

.
Neil and I also discuss the inner workings of

FIH.com

, a startup marketplace allowing successful online business owners to predictably and profitably exit, as well as QEIP, a domain acquisition, and liquidation brokerage.
And finally, Neil spills the beans on his latest innovative venture

Graen.com

, the first private domain marketplace of its kind with buyer NDA exclusivity.
In closing, don't forget to subscribe as you enjoy this week's episode via iTunes, GooglePlay, Stitcher, or however you desire to listen. 😍
Last but not least, please visit KickstartCommerce.com and DNAdverts.com to learn more about search marketing and domain investing ideas to grow your business.