Episodes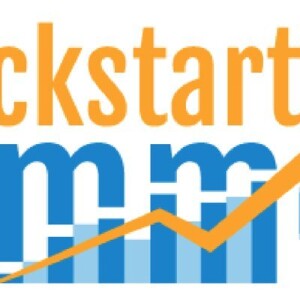 Friday Jan 21, 2022
Friday Jan 21, 2022
Welcome to the Kickstart Commerce podcast where we share search marketing and domain investing strategies to help grow your business.
In today's episode, our guest is Jebidiah Burnett, a record-setting and top-selling domain industry professional, now the Business Development Manager at Above.com — a complete domain service management platform.
Today Jebidiah and I catch up on all the latest twists and turns in his professional domain journey since his record-breaking sales of Home.Loans, Homes.ForSale, and Houses.ForSale.
Jebidiah then shares in great detail how Above.com harnesses the power of technology and data-driven decision-making to empower domain investors to transform the way they manage and control their portfolios — most importantly, realize profitability in short order.
Jebidiah and I also discuss the past, present, and what we believe the future holds for .com and non .com domains and domain extensions as new generations are introduced to the internet.
And last but not least, tune in and hear about how you can meet Jebidiah and various domain professionals coming to a city near you.
In closing, don't forget to subscribe as you enjoy this week's episode via iTunes, GooglePlay, Stitcher, or however you desire to listen. 😍
Last but not least, please visit KickstartCommerce.com and DNAdverts.com to learn more about search marketing and domain investing ideas to grow your business.