Episodes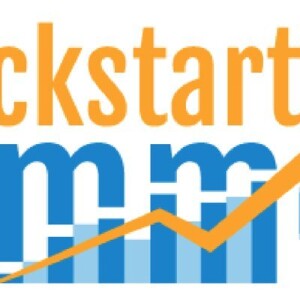 Friday Dec 17, 2021
Friday Dec 17, 2021
Welcome to the Kickstart Commerce podcast where we share search marketing and domain investing strategies to help grow your business.
In today's episode, our guest is Ron Jackson, Founder and Editor of DNJournal.com and ADN.us.
Today Ron and I discuss:
How careers in journalism, broadcasting, and being a collectibles record store owner led him to discover domain names.
Then Ron shares why and how he got his start investing in .US domains after stumbling upon

DNForum.com

.
In addition to unveiling his buy-it-now pricing strategy, Ron also shares a few names and recent sales from his domain portfolio and various industries and market segments he invests in today.
We also discuss what led to the birth of

DNJournal.com

— The Domain Industry News Magazine.
We then talk about important metrics to watch for and use from DNJournal, and domain sales report in general when buying and selling domains.
And finally, Ron and I discuss his latest venture

ADN.us

— American Domain Names, The .US News and Information Website.
In closing, don't forget to subscribe as you enjoy this week's episode via iTunes, GooglePlay, Stitcher, or however you desire to listen. 😍
Last but not least, please visit KickstartCommerce.com and DNAdverts.com to learn more about search marketing and domain investing ideas to grow your business.