Episodes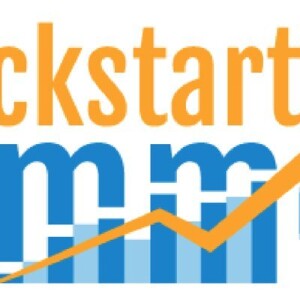 Friday Sep 03, 2021
Friday Sep 03, 2021
Welcome to the Kickstart Commerce podcast where we share search marketing and domain investing strategies to help grow your business.
In today's episode, our guest is Tiffanee Neighbors — founder and Chief Creative Officer of Winnasium — a performance marketing agency and talent advisory firm that helps tech companies brand, sell and win in the health space. In addition, Tiffanee is a motivational and public speaker, podcaster, author, and did I mention she's a domain investor and developer too.
Today Tiffanee and I:
How she started her journey as an addiction intern and then an addiction supervising counselor, and how these roles led to her transition into the tech and healthcare industry as a sales professional.

 

Tiffanee then shares how she honed communication and relationship-building skills through a mentorship that opened the door to becoming a motivational and public speaker focused on Branding, Selling, and Winning!

 

We then pivot to discover how Tiffanee naively transitioned from domain enthusiast to domain developer of

Shopology.com

.
We then discuss how Tiffanee discover the expansive universe of domain investing via Clubhouse's creator economy while chatting about digital real estate.
Last but not least, we chat about how secured her first name in .co, why she gifts domain names, and finally, her latest book entitled The Unicorn Dreamer.
In closing, don't forget to subscribe as you enjoy this week's episode via iTunes, GooglePlay, Stitcher, or however you desire to listen. 😍
Last but not least, please visit KickstartCommerce.com and DNAdverts.com to learn more about search marketing and domain investing ideas to grow your business.