Episodes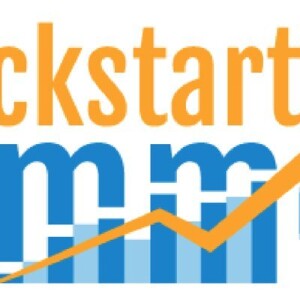 Friday Apr 16, 2021
Friday Apr 16, 2021
Welcome to the Kickstart Commerce podcast where we share search marketing and domain investing strategies to help grow your business.
In today's episode, our guest is Anita Walker, a long-time domain investor, and the Founder and CEO of SmartWebby.com — a consultancy providing startup consulting, design and development, and marketing services to global clients.
Today Anita and I talk about:
How a passion for mathematics and coding led her and a partner to start a full-service marketing consultancy.
Anita also shares how specializing in naming and branding led her down the path of accidental domain investing in 2013, having first sold .org, .me, and .club domains.
She also discusses her rookie pricing mistake leading to a three-year sales drought, and how she's course corrected since this time by mastering SquadHelp.com contests to sales domains.
And last but not least, Anita shares how one unassuming compliment from a domain legend helped her to battle and overcome depression.
In closing, don't forget to subscribe as you enjoy this week's episode via iTunes, GooglePlay, Stitcher, or however you desire to listen. 😍
Last but not least, please visit KickstartCommerce.com and DNAdverts.com to learn more about search marketing and domain investing ideas to grow your business.