Episodes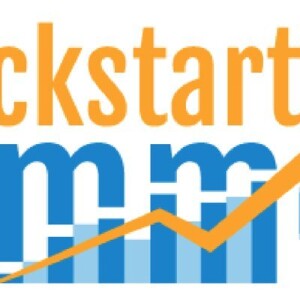 Monday Oct 11, 2021
Monday Oct 11, 2021
Welcome to the Kickstart Commerce podcast where we share search marketing and domain investing strategies to help grow your business.
In today's episode, our guest is Alex Verdea, a long-time domain investor, the founder of the AudiencePortal.com Domain Marketplace, and author of the recently released book for domain investors: The Domain Investing Playbook.
Today Alex and I:
Discuss which industries are hot and not, and prime for domain investors since the emergence of COVID-19.
How he's perfected and perfecting increased domain sales discreetly using

Dan.com

as an outbound tool and customer relationship management system.
We then discuss how he overcomes objections during the domain negotiation process, and how it led him to close a deal after 32 attempts.
And last but not least, Alex shares why and how domain investors should get their hands on his latest book The Domain Investing Playbook.
In closing, don't forget to subscribe as you enjoy this week's episode via iTunes, GooglePlay, Stitcher, or however you desire to listen. 😍
Last but not least, please visit KickstartCommerce.com and DNAdverts.com to learn more about search marketing and domain investing ideas to grow your business.