Episodes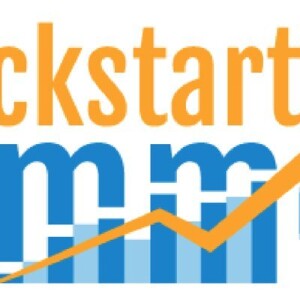 Friday May 20, 2022
Friday May 20, 2022
Welcome to the Kickstart Commerce podcast where we share search marketing and domain investing strategies to help grow your business.
In today's episode, our guest is Andrew Rosener, Founder and CEO of MediaOptions.com — the #1 global domain brokerage company as well as the owner of The Domain Name Authority: DomainSherpa.com.
Today Drew and I discuss:
The importance of playing to one's strengths as he shares his own downfall dabbling in domain development rather than focusing on domain investing and brokering.


We go back down memory lane and journey from the bottom to the top to learn how Drew amassed a portfolio of 1,100 domains, yet never knew a domain industry existed.


Drew then shares how one phone call from GoDaddy changed the trajectory of his life forever.


Drew also highlights how he stair-stepped his way in the domain industry studying, networking, launching a newsletter, and simply doing what came naturally to him: dialing for domain dollars.


Last but not least, we talk about what's in the near future for DomainSherpa as well as his hot take on the digital expansion and its impact on domain names.
In closing, don't forget to subscribe as you enjoy this week's episode via iTunes, GooglePlay, Stitcher, or however you desire to listen. 😍
Last but not least, please visit KickstartCommerce.com and DNAdverts.com to learn more about search marketing and domain investing ideas to grow your business.