Episodes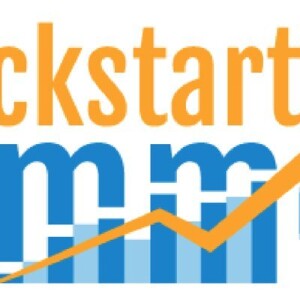 Friday Dec 16, 2022
Friday Dec 16, 2022
Welcome to the Kickstart Commerce podcast where we share search marketing and domain investing strategies to help grow your business.
In today's episode, our guest is Elie Eweka, a long-time Influencer, and Domain Investor as well as the Author of the recently published Accidental Domain Investor.
Today Elie and I discussed:
Why and how he sold domains for a period of time to support religious ministry initiatives that launched 200+ non-profits.
Next, we briefly chat about how he stumbled into domain investing, having sold

FaithCenter.org

, using some unorthodox methods and tools for that time — unlike the innovative tools he uses today.
Then, Elie discusses the types of domains he invests in, including specific non .com extensions he's discovered profitable domain sales success — .stage, .church, .one, and many more.
We also highlight how originating from Nigeria gives Elie an edge in buying and selling domains, and led him to write the Accidental Domain Investor for novices and newcomers to the domain industry.
Oh yeah, and last but not least, we also played a live hand-reg game of the "good or bad" domain and discussed why.
In closing, don't forget to subscribe as you enjoy this week's episode via iTunes, GooglePlay, Stitcher, or however you desire to listen. 😍
Lastly, please visit KickstartCommerce.com and DNAdverts.com to learn more about search marketing and domain investing ideas to grow your business.